Welcome from the Sovereign Grand Commander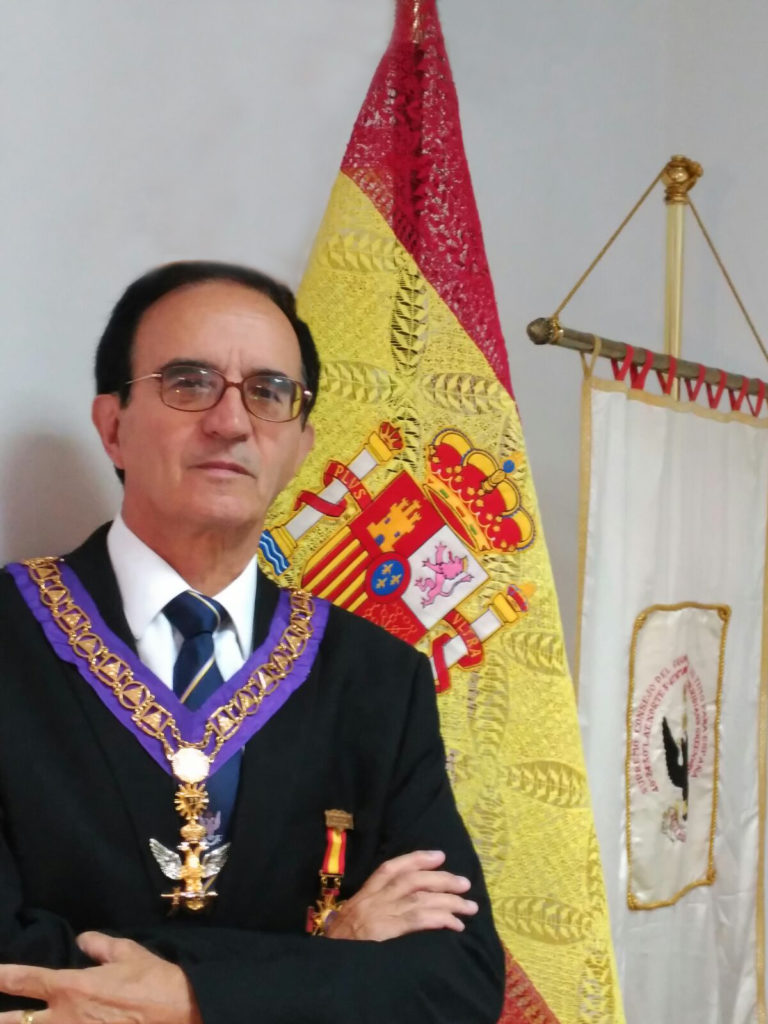 Welcome to this website of the Supreme Council of the 33rd and Highest degree of the Ancient and Accepted Scottish Rite for Spain. All its pages and resources are open to the Freemasons and profanes*
Today, the Supreme Council is a consolidated, prestigious, and expanding institution bequeathed as such by our predecessors. It has a well organized, associative structure with an initiatory methodology that is rooted in centuries of experience using rational knowledge, logical and intuitive techniques, contrasting rituals in all grades, and reciprocal fraternal support in order to spread the truth and defend Freedom, Equality and Fraternity among all human beings. The exemplary and effective use of the common and universal language that all human beings understand, the language of love, is demonstrated as fundamental through the transmission of these principles.
To enter and remain in the Supreme Council one must be a Master Mason with full rights in a Regular Grand Lodge (in Spain this is primarily the Grand Lodge of Spain (http://gle.org/), to which interested profanes apply to be initiated.
The profanes now entering this portal can in the future add their effort to our work for human progress, which is understood as the gradual and permanent development of human society, conditions of material existence, and intellectual and moral skills and abilities.
Our matching Masonic faith is the belief in the Great Architect of the Universe (G. ·. A. ·. o. ·. t. ·. U. ·.) and the existence in each of us of an immortal soul, that after our vital biological stage, will move to the Celestial Lodge.
Individual freedom develops a variety of sensibilities and is enriching for the Institution. In my opinion, our relations with society and between each other should be guided using a behavioral technique which I call the "rationally optimized Golden Rule", which is based on love towards others and the exhortation of Mt. 7,12: "Therefore, everything you want men do with you do so also ye with them". Rational optimization involves achieving maximum well-being and happiness between those participating, as a result of specific actions carried out among them.
I send fraternal greetings to all Freemasons and persons of good will coming to this website of the Supreme Council of the 33rd and Highest Degree of the Ancient and Accepted Scottish Rite for Spain; be welcome and always count on the benevolence of the G. ·. A. ·. o. ·. t. ·. U. ·. and the fraternity of this Supreme Council!
Felipe LLanes, 33º
Sovereign Grand Commander
*The Masonic meaning of "profane" is "a person not initiated in a mystery", in keeping with the original definition of the word and its Latin etymology: "profanus" coming from "pro" and "fanum" which mean "outside of" and "temple", respectively. It should be clarified that Masonic use of "profane" maintains this original meaning and holds none of the word's modern connotation of sacreligious or pejorative.